Welcome to Southwest Sales Promotion.
You have arrived at Amarillo's best source for advertisng specialty ideas and promotional products. Please browse for ideas or search for specific items. Shop with the cart or give us a call for more information on any item that would be useful in promoting your business. We are locally owned, independent and in business since 1986. Promoting Amarillo Business is Our Business.
With 1000s of selections, Southwest Sales Promotion offers branded merchandise to fulfill all of your needs.

Put our knowledge about promotional products to work for you. With high quality promotional products, fast delivery times, and prices to fit all budgets, we will provide customized, relevant recommendations for you. Simply take a look around or contact us now and we'll do the shopping for you!
Featured Item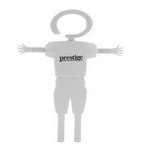 Buddy
Hang it to charge your phone. Hang it in your car while you drive. Hang it anywhere to listen to music. Hang it on your screen for multiple use. Hang it on your jeans! Holds your cell phone, GPS devic...